I treated myself to a club travel mug at the NEC, although for me it's more of a shed mug. I'm unlikely to take it anywhere, but it's ideal for keeping a brew warm while you spend a chilly November afternoon in the 'workshop'.
Here's a couple of snaps from our first afternoon out yesterday: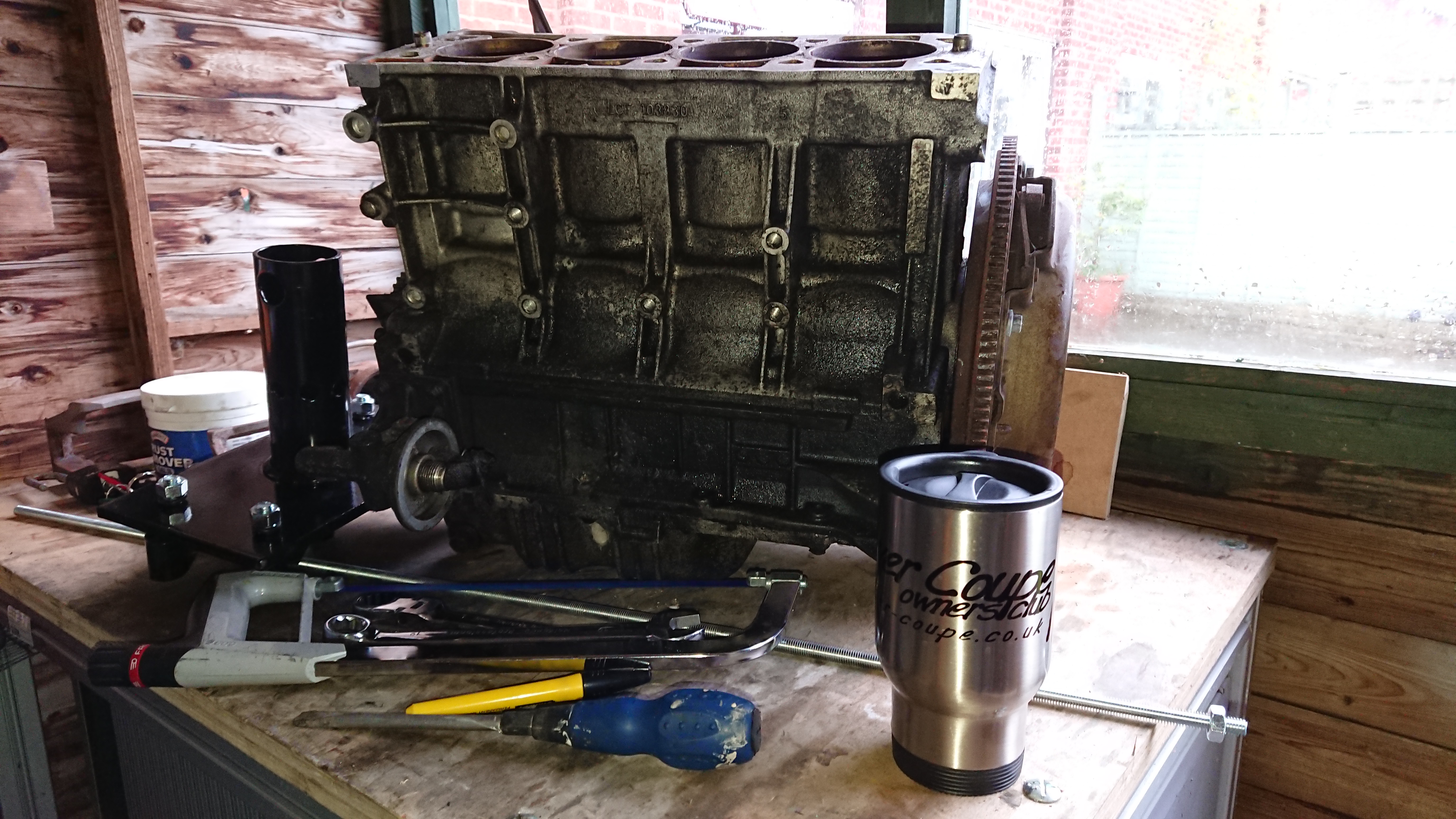 A couple of hours well spent turning 1metre of M10 bar into suitable studding and I'm ready to start stripping the block. That's a job for another day though, it's dark out there!