right not done alot really .
im moving house soon so having to get the engine out of the house and into my garage as im keeping the garage . and that way dont have to worry about moving it on move day .
it will end up in the new house dont you worry .
now i had forgot how heavy these things are so i had to man up and lift it out the house on the std trying not to damage the door frame on the way out lol
taking off the std .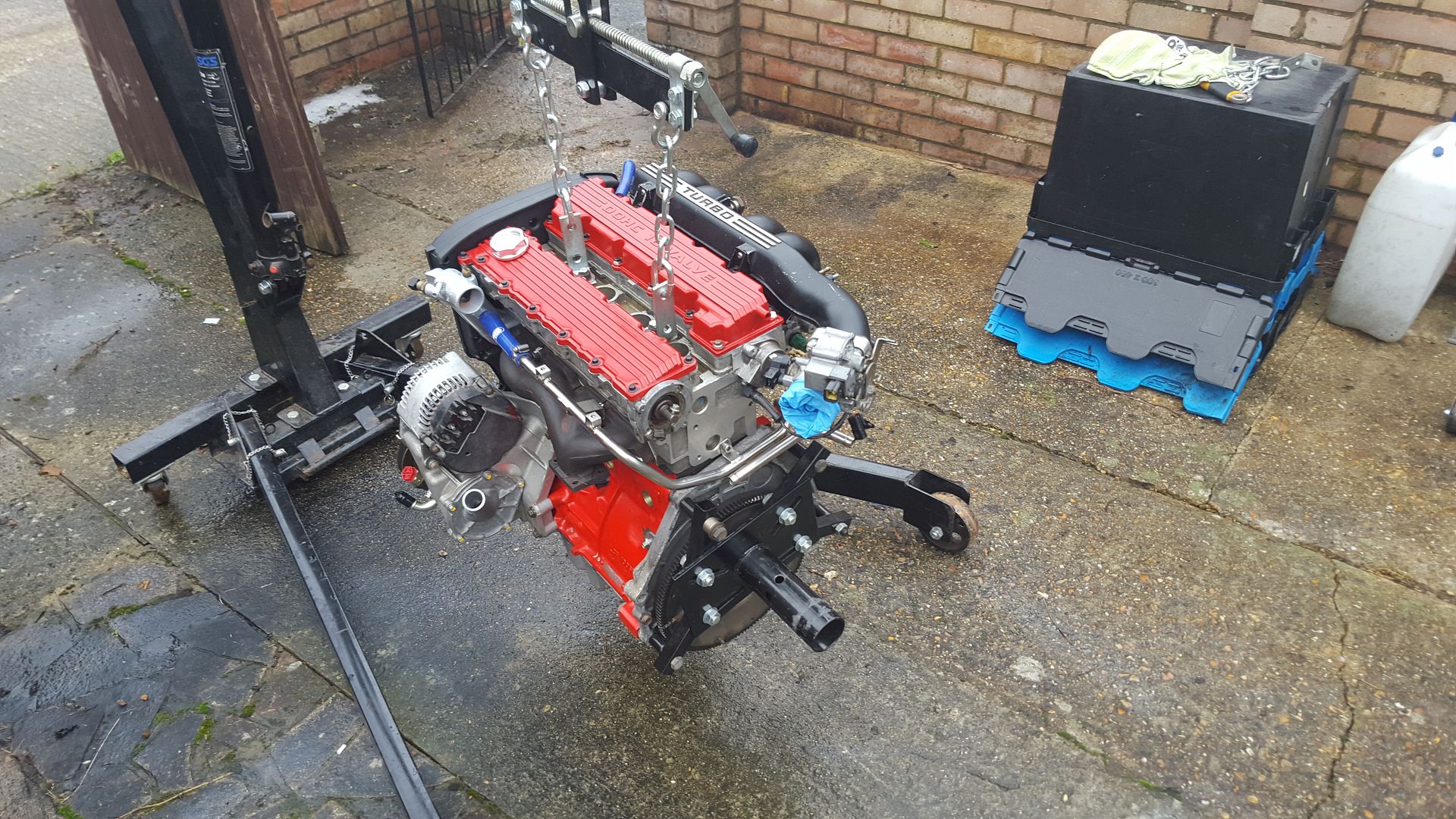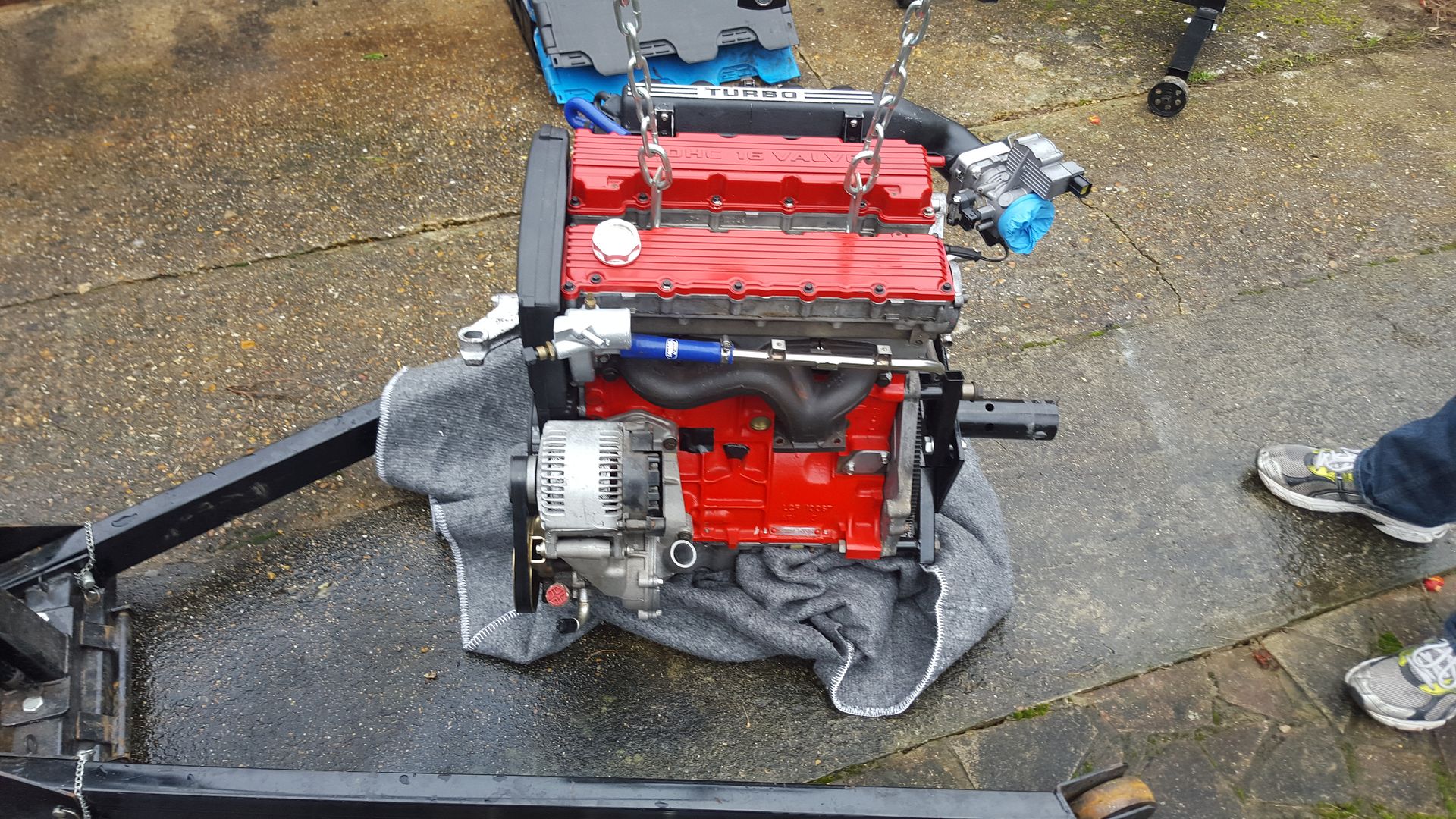 std oe valeo clutch going on this is only for the run in of the new engine . to make sure a theirs no leaks etc from seals and to give me a much smoother run in time rather than a much more aggressive clutch .
aligning the clutch
its started raining now . i will get the gear box on later and start fitting up all the mounting points and other bits and bobs so im ready to just crane the whole thing in . i will get the engine loom on as well .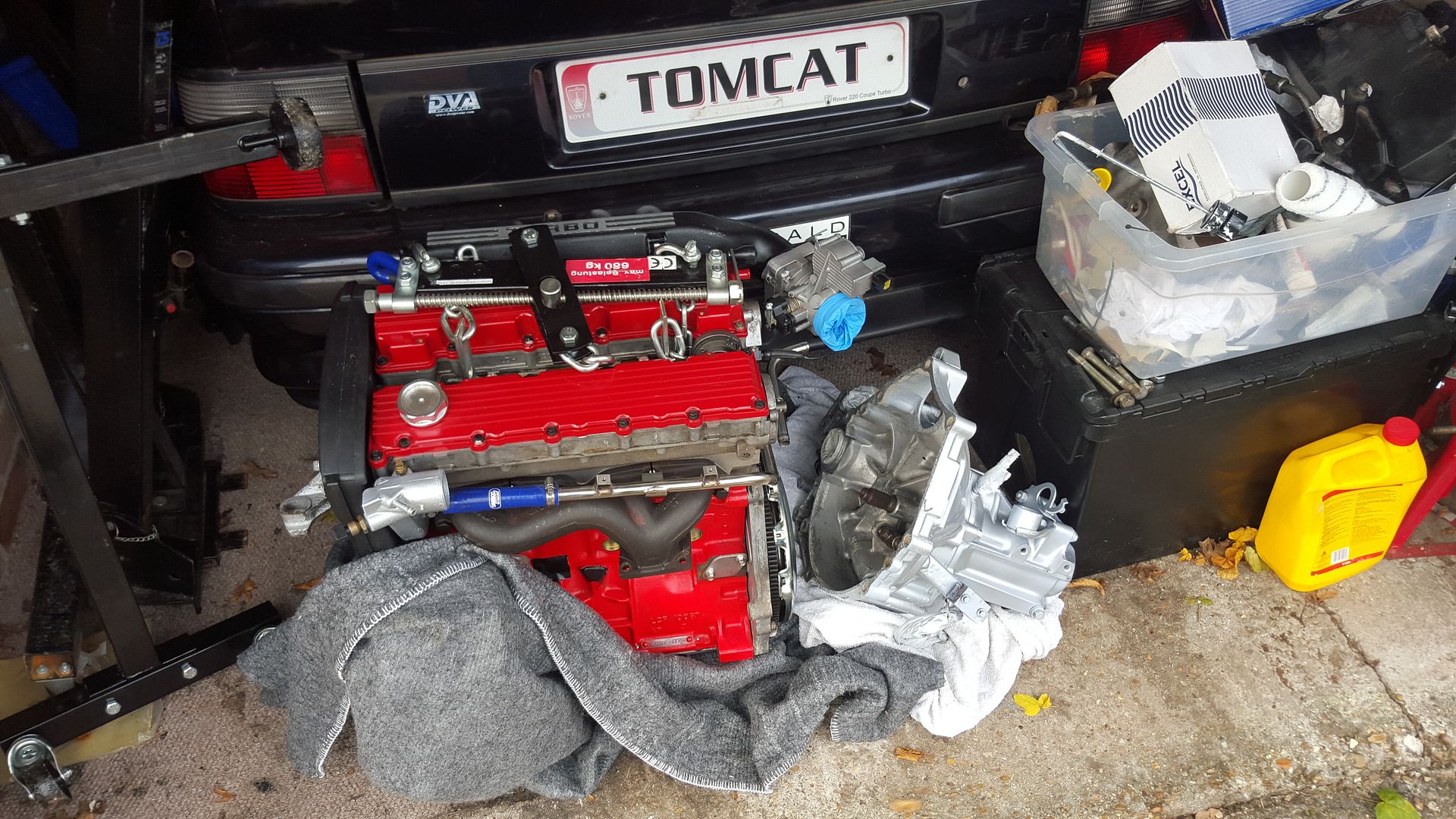 stoped raining so gear box on engine
next step is to get the lower tie bar mount bush remade in poly i seen some one d it before on a forum some where .
[